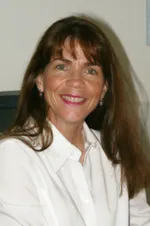 Dr. Karen Proescholdt has been a licensed chiropractor since 1990.
She has been freeing people from pain since 1993 in her clinic in Orange, CA. As a chiropractor with experience, she is committed to promoting the health and well being of her patients.
Dr. Proescholdt uses a "whole person approach" when taking care of her patients. By combining the very best hands-on-technique and state of the art physiotherapy procedures, and by providing the newest and best natural vitamins and mineral supplements on the market today, she is able to help you to accelerate and/or maintain your journey to good health.
Education:
Bachelor of Arts Degree in Developmental Psychology from the University of California, Santa Barbara

Bachelor of Science Degree in Biological Psychology from the University of Santa Barbara

Doctor of Chiropractic Degree from Los Angeles College of Chiropractic
Licensure:
Licensed to practice Chiropractic in the state of California since 1990

Diplomat of the National Board of Chiropractic Examiners
Membership and Associations:
International Chiropractic Association

International Chiropractic Association of California

International Chiropractic Association: Council on Chiropractic Pediatrics

Council on Diagnostic Imaging of the American Chiropractic Association

Foundation for Chiropractic Education and Research

Orange Chamber of Commerce

Orange County Women's Networkers (OCWN)

American Business Women's Association (ABWA) Charter Member: Orange Chapter